For many of us, this time of year is super busy, and can be super stressful. It's hard to slow down, and take note of all of the great things that can and do happen during this month. I'm glad that I have everything that I need at my fingertips with the Samsung Galaxy s4 phone that I purchased a while back from Walmart and their Family Mobile plan.
One thing that I have been doing a LOT of this season, is baking. When I say lots, I mean lots. One of the items in heavy rotation would be red velvet cupcakes and brownies. Even though I make them quite a bit, I still need to have the recipe on hand while I am in the kitchen. I hate printing out those recipes because it is inevitable that I will lose them, or get food on them, or worse yet, set them on fire (which I have not done yet, knock on wood.) My phone is great with a tablet/phone holder set up on the counter, where I can scroll the ingredients and directions, and keep moving. If I'm working from a blog post, I can see things at a moments notice rather than writing them down first just to bring them to the kitchen with me.
Since learning how to knit a few months back – or was it last month, who knows – I figured that I would knit several packs of dishcloths for my close friends and family. I've had the chance to knit some for myself and test them out, and I must say that I've loved using them since I've made them. They can conveniently be made while watching the video on my phone with headphones in so that I don't disturb those around me. The screen of the phone is big enough where I can see every detail without straining.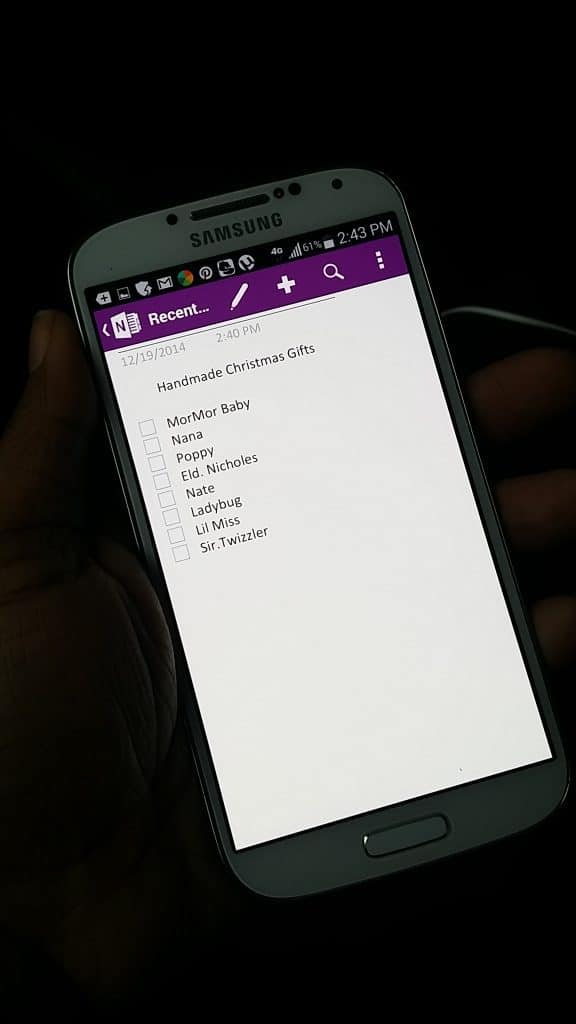 Whether I'm making a list (and checking it twice – oh COME ON, you know you started singing it too) or watching videos, or getting inspiration from Pinterest, my Walmart Family Mobile phone assures that I will have all ideas, and inspiration at my fingertips with a strong signal and great coverage.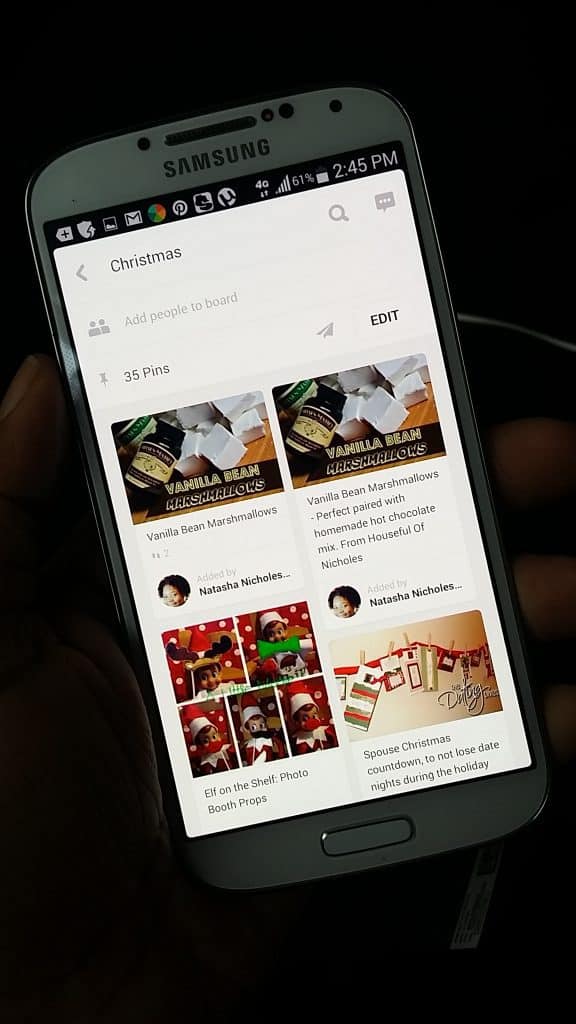 From our Houseful to yours – Happy Holidays!