When you think of American icons, what are some things that automatically come to your mind? I'm assuming some of you answered with apple pie, barbecue, baseball. Or maybe some iconic Americans like Marilyn Monroe, JFK, Andy Warhol, Muhammad Ali, Malcolm X, Michael Jackson – I could go on.  Well, this month, Macy's all around the country are paying homage to the Red, White, and Blue with some all day events highlighting those things.
I got in on the part of the festivities that included food, because well, I'm greedy, and who can pass up barbecue? Seriously, who can? No matter WHAT your food loves are, I'm pretty positive it can be thrown on a grill. I'll wait while you think of all of the foods that prove my point. You're welcome.
I really loved the way that the store was decorated for the day's events, and while I wasn't able to go to each and every floor, I did grab some shots of displays on the main level, before heading downstairs to see Barry Sorkin of Smoque BBQ on Chicago's NW side.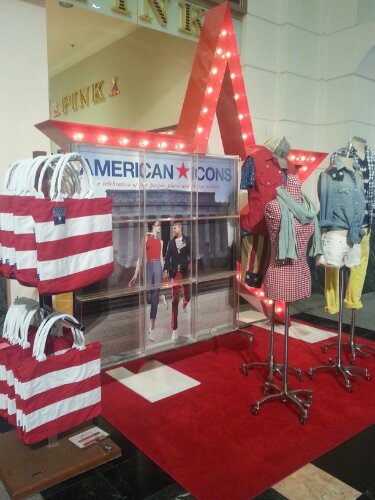 Continue reading →
Pin It